Leaders in Data and Digital
We Help You Make Better Decisions to Get Better Outcomes!
"In the age of data and digital, IT has shifted from being a business support to a driver of business. tdglobal puts you on the right side of disrupt or be disrupted, ensuring your business imperative is threat and not threatened."
- Alan Cowley, Executive Chairman
Drivers of Change
'4IR' is the fusion of technologies – blurring the lines of physical, digital and biological spheres changing the way our world thinks and works. Opening the door to the on-demand economy – Are you ready for the disruption?
On Demand Economy
On-demand economies – replacing traditional business models with a digital marketplace, what you want and where you want it anytime you want it – What's your digital strategy?
Be Data Driven
The digital marketplace is driven by Data and organisations ability to understand, govern, clean, secure, deliver and consume it- be Data Driven to thrive
Drivers of Change
Customer experience relies on your digital Go to market Strategy – go Digital to survive
Enablement Stack
Enable your organisations future with Smarter Data, On Demand Data warehousing, extreme search capability, intelligent democratisation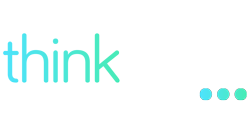 Be Data Driven to Thrive | Our data managed service solutions
save time and money by simplifying deployment, maintenance and
support of database and data management solutions.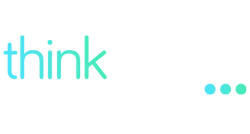 Go Digital to Survive | What your customers want. Right now.
Giving you the tools needed to drive effective and
holistic digital transformation.
What are our clients saying?
"Medihelp and tdglobal have partnered in Business Intelligence for some years, leading to a new agreement for tools and support from a skilled team that places customer relations first. If you're embarking on BI, Data Integration, Data Quality and Governance for future success, tdglobal does it all - with intensive care."
"tdglobal came on board, immediately spotted opportunities and added value to the Africa team. They went the extra mile to ensure no balls were dropped. Our Integration Team would recommend tdglobal to other companies that need to bank on top-class, consistent service."
"In our five-year relationship with tdglobal, delivery of their managed service solution, which includes support for our IBM datastage ETL tool and provision of our IBM datastage licences, has exceeded our expectations. Satisfied? Absolutely."
Call us for any query
South Africa | +27 11 804 3740
Singapore | +65 6 818 6025
Netherlands | +31 73 203 2704