Fully Customisable Packaged Solutions
Ability to purchase tailor made packages that includes technology, consulting and on-site support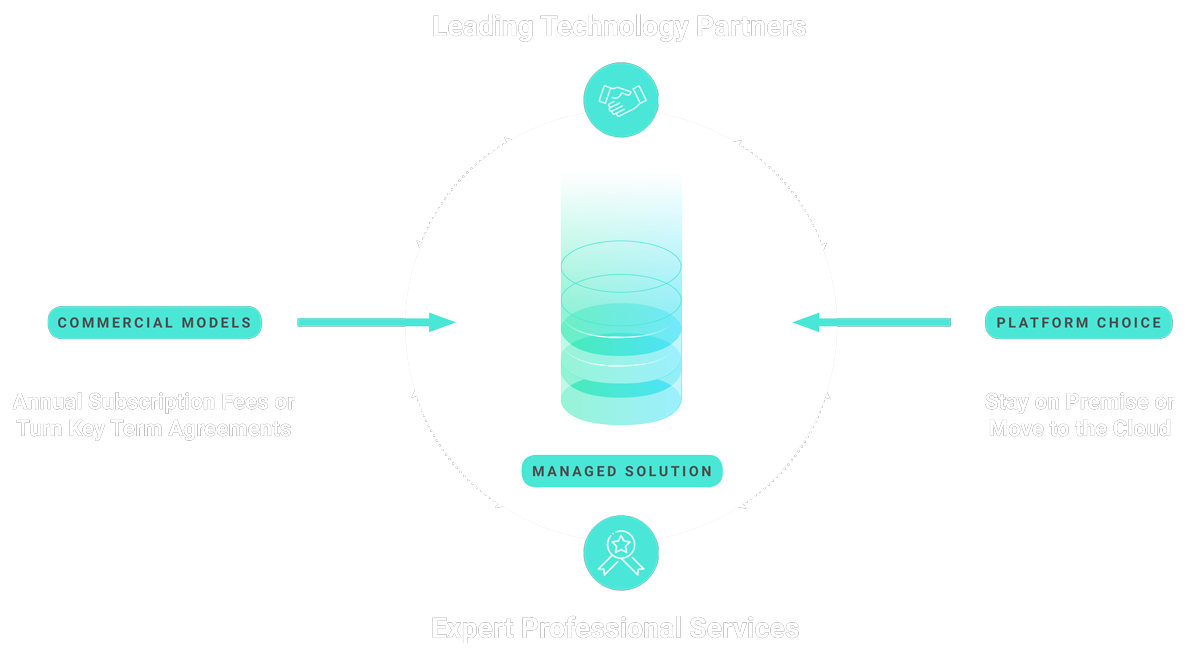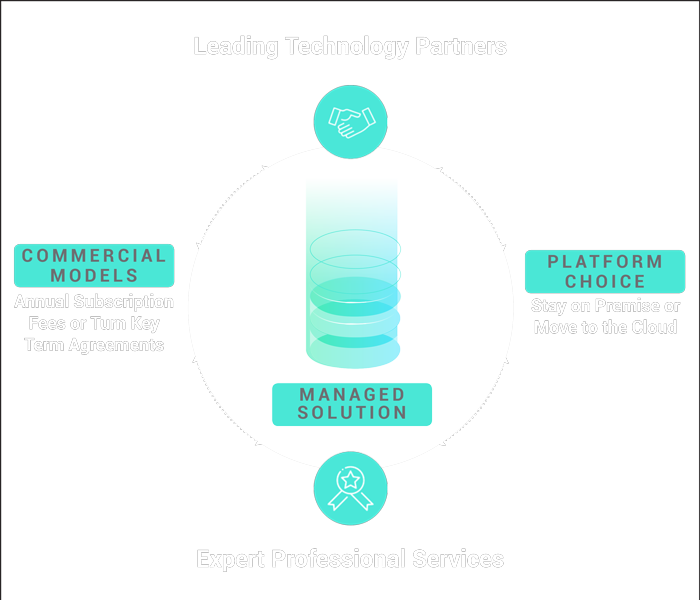 Core Competencies
Our teams focus on core competencies, supporting skills and technical capabilities to ensure our clients have freedom of choice in reaping benefits from their Data Strategies.

Data Operations

Data Quality

Data Security

Data Analytics

Automation
All Offerings can be purchased as a
Managed Solution and \ or
Turn Key package, tailored to your
specific requirements.
Above all else, trust your data!
Until you've been through the processes of engaging, cleaning, securing, and governing your data, we wouldn't advise that you base any business decisions on it. Inaccurate decisions, based on inaccurate data, almost always result in financial and reputational damage. tdglobal helps you to gain confidence in your data, so that you can confidently make decisions you can trust. Our data services are licensed on an annual subscription basis, spanning five Pillars; Engage; Clean; Secure; Govern; Deliver.
GOVERN
Data Governance Platform
Governance Strategy Management
Data Catalogue
Master Data Management
Machine Learning & AI & RPA
Data Policy Management
Data Archiving



Find the data you need, when you need it
Your data should be easy to find and use, across your business. tdglobal's governance managed services are designed around your people and processes, allowing everyone to find and extract value from data when they need it.
Governance is about managing your data holistically and efficiently. It's a strategy to ensure that relevant, usable data is securely available. It helps you to understand where your data is, where it comes from, how it can be leveraged and improved, and establishes policies and rules to protect it.
Our data governance solutions help you to find and extract information, regardless of where it's stored. They keep you compliant and boost your team's productivity.
Our services include:
Data governance strategy and data shaping based on your specific business objectives;
Machine learning powered data cataloguing to ensure your teams can find the data they need, when they need it, making them more efficient;
Big data analytics to uncover clean, relevant, and consistent information to use in your data projects and applications; and
Privacy and protection to easily comply with POPIA, GDPR, and other data protection laws by assessing your risk posture and securing personally identifiable information.
Ask us about your data governance assessment
DELIVER
Data Delivery Platform
Realtime Data Pipelines
Streaming Data
Big Data & Cloud Delivery
Micro Services
Change Data Delivery
Centralised Delivery Monitoring



Easy, integrated access to growing data volumes
Your data volumes grow every day. tdglobal's managed delivery services help you to synchronise and integrate your data, so you can manage this growth efficiently and cost-effectively.
With the ability to capture real-time, constantly changing information across on-site and cloud data centres, tdglobal powers your event-driven business through always-available, low-latency data connections. Our ability to support many different data sources, targets, and platforms across data lakes, data warehouses, and end solutions, ensure maximum return on your data investment.
Our data delivery services include:
Real-time data integration with Kafka and Hadoop distributions, delivering high-performance capabilities;
A different approach to data integration using database logs to enable a highly scalable data replication platform for dynamic delivery of data to warehouses, lakes, and operational data stores;
Data backup and always-on availability of systems and information, even during unplanned downtimes,
Support for all streaming services, to automatically feed data into data lakes, where it can be immediately analysed;
Local data migration to AWS, Azure, and Google Cloud;
Offloading mainframe analytics queries to warehouses, data lakes, and streaming platforms; and
Streamlined SAP testing and analytics on any non-production platform.
Integrate multiple data sources
Monetise | Realise the full potential of your data assets
When you restructure your business around data analytics, it's easy to transform your information into tradeable currency, revenue, or cost savings. tdglobal's data monetisation experts engage with you to analyse and improve your data assets, to help you gain new insights that drive innovation and uncover revenue channels. Our monetisation services are licensed on an annual subscription basis, spanning five Pillars; Engage, Analyze; Improve; Mobilize; Share.
MOBILIZE
Mobile Application Platform
Digital Transformation Apps
Digital Badges
App Content Security
Online & Offline Transactions
Digital Credential & Access Control
Realtime Telemetry & Analytics



Analytics on the go
Deploy sophisticated analytics wherever, whenever. Build custom applications for any business function or role and empower your people to make informed, accurate decisions on the go, using touch-optimised dashboards and reports that give them real-time access to business intelligence.
Our mobile services include:
Mobile analytics solutions that let you use existing reports, visualisations, and dashboards to instantly deploy applications;
Digital, customised mobile applications that transform any business process, like sales, customer engagement, and retail operations.
An extensive library of mobile development tools and kits that let you deploy apps quickly and cost-effectively.
Build your custom app today
SHARE
E-Commerce & API Platform
API Creation
On-Premise & Cloud Providers
API Security
API Analytics
E-Commerce Shops
Monetization Platform



Expand your reach
Organisations, developers, and software providers are increasingly seeing the value of integrating ecosystem partners and sharing information using application programming interfaces (APIs).
APIs provide secure access to data and capabilities outside of your business's firewall, allowing you to create new business models and data monetisation strategies that help you compete more effectively in the digital economy.
tdglobal can help you to:
Delight your customers through responsive websites, custom mobile applications, and user-friendly digital interfaces that provide better engagement and experiences.
Tap into the data and services of other organisations to expand your reach; and
Innovate faster by leveraging existing technologies.
tdglobal's API Management Platform
Design your own organisational API programme and use our platform to create, assemble, manage, secure, and socialise web APIs.
Benefits our platform offers include:
Use APIs to integrate your existing business service with new mobile, IoT, and web applications;
Know which APIs are having the biggest impact on your organisation;
Monetise your API programme to unlock new revenue streams; and
Use API socialisation to engage developers and drive innovation.
Tap into external expertise
"In the age of data and digital, IT has shifted from being a business support to a driver of business. tdglobal puts you on the right side of disrupt or be disrupted, ensuring your business imperative is threat and not threatened."
Call us for any query
South Africa | +27 11 804 3740
Singapore | +65 6 818 6025
Netherlands | +31 73 203 2704