The Power of Passionate People
We bring inspiring talent together to infuse your growth potential
Meet our Leadership Team
All our employees breath data and digital innovation and are eager to unlock the value from data creating real-time digital experiences. We aim to 'wow' our customers and their ecosystem. Meet the team that brings inspiring talent together and infuses passion to deliver world-class data management solutions and digital ecosystems to open a world of opportunities.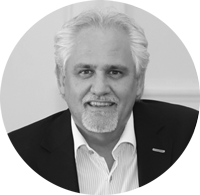 Executive Chairman and CEO
Alan Cowley | As Executive Chairman and founding member Alan Cowley oversees business interests and strategic growth for the group. He is highly driven and experienced when it comes to technology, with many years of technical and management experience in the ICT industry as proof of that.
Introducing the Sybase product into the African market allowed Alan to establish a hugely competent sales, support and services practice in the form of Sybase South Africa, which gave way to many years of profitability and offered support to some of the country's most profitable companies with mission-critical data environments.
With the spirit of an entrepreneur Alan has focused on growing his group of companies based on the principles that has led to their success to date.
The group portfolio of offerings is developed through specialised IP and augmented by products and solutions from various multi-national vendors such as SAP, IBM, Kony, ParStream & Software AG. This speaks to the groups mission - Manage. Analyse. Mobilise.
Alan's passion for both technology and data value and his experience in growing businesses into new markets has seen the group opening offices in Singapore, Australia, the Netherlands and the United States.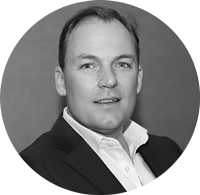 Stuart Pearce | as Chief Executive Officer, at tdglobal, the organisation that deploys integrated technology solutions focused on data management, analytics and mobility in an eco-system of partners with vast expertise in all things data related.
With many years in the data industry, tdglobal ranks among the leading experts in the field of convergence of data quality and digital transformation.
Stuart's passion for the opportunities that transformation and data quality translate into is the reason for tdglobal clients' success. An innovative and unsurpassed managed services provider, Stuart oversees the partnerships formed with leading businesses across the globe, to facilitate their ability to take advantage of the digital opportunities that unlocking data offers including analytics, insights and better business decisions. An experienced industry speaker, Stuart regularly gives talks on all things data and digital at vendor, industry and customer events around the world.
From data governance and quality projects, data infrastructure for smart cities, e-commerce and digital transformation, tdglobal's trusted eco-system of partners can revolutionise traditional business models, Stuart says, "ensuring businesses of all sizes reap the benefits of a smooth transition into the digital era."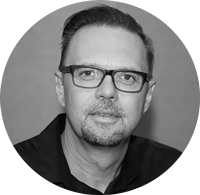 Wayne Borcher | "Go digital to survive, be data-driven to thrive" sums up Wayne Borcher's philosophy as Chief Operating Officer, at tdglobal, the organisation that deploys integrated technology solutions focused on data management, analytics and mobility in an eco-system of partners with vast expertise in all things data related. Wayne leads strategic operations, sales support, marketing, partner management, business development and strategic initiatives for the Group and its subsidiaries.
Having served on the SAP Management Team as Innovation Director; and Sybase as Managing Director; his experience with data solutions that are fit-for-purpose is vast and varied. Wayne's areas of expertise include Strategic Operational Management, Sales Management, Finance, HR, Budgeting and Forecasts, Negotiations, Branding & Identity, Business Intelligence, Data Management – which all come together with his passion for the digital journey tdglobal takes their clients on.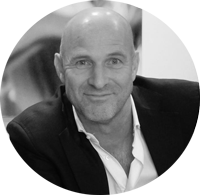 Managing Director | Europe
Johan van Kampen | As Managing Director for our European operations Johan van Kampen drives and oversees our rapid expansion in the European Market. He has a strong reputation for being a customer centric leader who uses his creativity and outside the box mentality to demonstrate customer value at its best.
He is an highly experienced sales and go to market leader and has held a number of senior leadership positions at global software vendors. Johan has a strong focus on performance and growth with a track record of highly successful business outcome.
Johan's is at his best when tasked to build new organizations with highly visible teams that are capable to go well beyond average market growth rate. He is known to outperform market growth year over year by continuously applying the same principle; focus on purpose & people, focus on result and have a massive action plan to drive it home!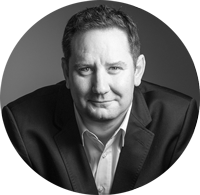 Tommy Erlank | recently joined our team and will be heading up our international data management business. Tommy has been involved in Enterprise Software for more than 20 years, with the majority of that time assisting customers and partners to establish application, data and process platforms.
Before joining tdglobal, Tommy worked for various software houses, including Altron, IBM and Blue Turtle Technologies, with the latter in a leadership role for the application and data management business division over the last 11 years.
Tommy is truly passionate about his work and always eager to connect with customers and vendors alike.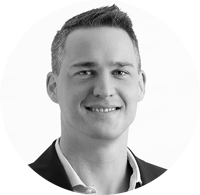 Jarred Cowley | joined the tdglobal group back in 2012, coming from a background in branding and multimedia. Seeing the potential of leveraging leading edge digital technology to create and connect Digital Ecosystems, he founded ThinkDigital in 2013 and remains its current Managing Director. Under Jarred's leadership, ThinkDigital has focused on solutions that solve real world problems, facilitate instant gratification and connect users in real-time with the products and services they are looking for. With Jarred's leadership ThinkDigital has gained global reach providing Smart City, eCommerce and On Demand solutions to customers on three different continents.
With a focus on creating technologies that people want to use and that generate revenue for our customers, Jarred has used his background and insight to innovate and provide Think Digitals' customers with solutions that disrupt their respective industries and continually keep them competitive and relevant.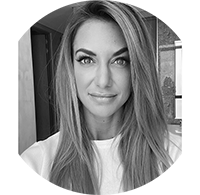 Director | Business Manager & Legal
Lauren Boas | Lauren is part of the global operations team leading commercial as well as legal in the business. Lauren is responsible for negotiating worldwide OEM agreements with large software vendors and assisting with the crafting of deals for Insight for SAP Sybase which meet both commercial objectives and legal requirements for our customers.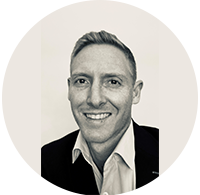 Chris Genis | Chris is part of the global operations team and heads up the finance department. Chris is responsible for managing the financial day to day aspects of the business, strategic financial planning, reporting on business performance and monitoring cash flow. Chris reports to the Heads of Department and the Executive Team.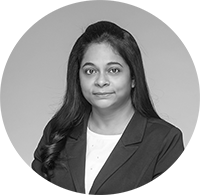 Sireesha Rayaprolu | Sireesha is a Banking and Technology professional with PreSales, Consulting and operations expertise serving top tier clients (DBS Singapore, Citibank India, BPI Philippines etc) in the financial services Industry. Over the last 17+ years of experience, she has driven successfully digital banking transformation via cross channel integration, automation, branch strategy and process optimisation.
In her last stint at NCS, she played a pivotal role in expanding the portfolio for emerging technologies such as Artificial Intelligence, Machine learning and Advanced analytics. She provided in-depth analysis and insights into consultative selling across various functional domains and aligned the company's point of view to match the customers and stakeholders.