Our success lies in your organisation's relevance,
your agility and ability to thrive in a digital environment
tdglobal is an international business providing enterprise software and services in the digital and data transformation space that helps customers deal with data as a strategic asset and build their digital ecosystems.
Meet the Team
Alan Cowley | As Executive Chairman and founding member Alan Cowley oversees business interests and strategic growth for the group. He is highly driven and experienced when it comes to technology, with many years of technical and management experience in the ICT industry as proof of that.
Introducing the Sybase product into the African market allowed Alan to establish a hugely competent sales, support and services practice in the form of Sybase South Africa, which gave way to many years of profitability and offered support to some of the country's most profitable companies with mission-critical data environments.
With the spirit of an entrepreneur Alan has focused on growing his group of companies based on the principles that has led to their success to date.
The group portfolio of offerings is developed through specialised IP and augmented by products and solutions from various multi-national vendors such as SAP, IBM, Kony, ParStream & Software AG. This speaks to the groups mission - Manage. Analyse. Mobilise.
Alan's passion for both technology and data value and his experience in growing businesses into new markets has seen the group opening offices in Singapore, Australia, the Netherlands and the United States.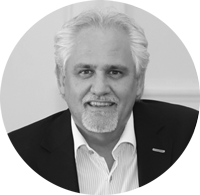 Stuart Pearce | With many years in the data industry, tdglobal ranks among the leading experts in the field of convergence of data quality and digital transformation.
Managing Director, Stuart's passion for the opportunities that transformation and data quality translate into is the reason for tdglobal's clients' success. An innovative and unsurpassed managed services provider, Stuart oversees the partnerships formed with leading businesses across Asia Pacific and EMEA, to facilitate their ability to take advantage of the digital opportunities that unlocking data offers including analytics, insights and better business decisions.
An experienced industry speaker, Stuart regularly gives talks on all things data and digital at vendor, industry and customer events around the world. From data governance and quality projects, data infrastructure for smart cities, e-commerce and digital transformation, tdglobal's trusted eco-system of partners can revolutionise traditional business models, Stuart says, ensuring businesses of all sizes reap the benefits of a smooth transition into the digital era.
Now based in Singapore, Stuart is leading a digital drive to ensure local and international businesses based in Singapore get the best from their data.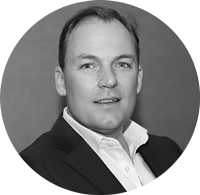 Wayne Borcher | "Go digital to survive, be data-driven to thrive" sums up Wayne Borcher's philosophy as Chief Operating Officer, at tdglobal, the organisation that deploys integrated technology solutions focused on data management, analytics and mobility in an eco-system of partners with vast expertise in all things data related. Wayne leads strategic operations, sales support, marketing, partner management, business development and strategic initiatives for the Group and its subsidiaries.
Having served on the SAP Management Team as Innovation Director; and Sybase as Managing Director; his experience with data solutions that are fit-for-purpose is vast and varied. Wayne's areas of expertise include Strategic Operational Management, Sales Management, Finance, HR, Budgeting and Forecasts, Negotiations, Branding & Identity, Business Intelligence, Data Management – which all come together with his passion for the digital journey tdglobal takes their clients on.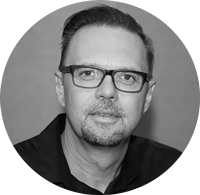 Why tdglobal?

tdglobal ranks among the top experts in their field, having taken clients through the data journey from the days of data warehousing to digitisation.
A potent mix of ingenuity and expertise makes the tdglobal offering one that large corporates have trusted for unrivalled service, best of breed technology solutions and a team that builds a unique relationship with each client.
Our function is not to sell you a product, but to bring you a solution; test it in the environment in which it must work; and ensure a "how can we help you" approach to every requirement you have. There's no "drop off the box" option with tdglobal; our focus is not on the next order, but on ensuring our clients get the full advantage of 26 years of unlocking value from data.
Quality data is good business. tdglobal's success lies in your organisation's relevance, agility and ability to thrive in a digital environment.
What are our clients saying?
"Medihelp and tdglobal have partnered in Business Intelligence for some years, leading to a new agreement for tools and support from a skilled team that places customer relations first. If you're embarking on BI, Data Integration, Data Quality and Governance for future success, tdglobal does it all - with intensive care."
"tdglobal came on board, immediately spotted opportunities and added value to the Africa team. They went the extra mile to ensure no balls were dropped. Our Integration Team would recommend tdglobal to other companies that need to bank on top-class, consistent service."
"In our five-year relationship with tdglobal, delivery of their managed service solution, which includes support for our IBM datastage ETL tool and provision of our IBM datastage licences, has exceeded our expectations. Satisfied? Absolutely."